Licensed Marriage and Family Therapist
Lana Banegas, LMFT is the founder of the Marriage Point. She specializes in sex therapy, couples counseling and self esteem work.
Meet Lana Banegas, LMFT, MAT
Licensed Marriage and Family Therapist in the State of Georgia

Master of Science in Marital and Family Therapy from Fuller Theological Seminay

Master of Arts in Theology from Fuller Theological Seminary

Professional Member of the American Association of Sex Educators, Counselors and Therapists (AASECT)

Experienced in the corporate setting

Certified Clinical Hypnotherapist

Trained in Affair Treatment and Recovery

Trained in Sexual Dysfunction Treatment

Certified MarriageStrong Leader
Trained in the Crucible Approach, Restoration Therapy and Family Systems

Clinical Member of the American Association of Marriage and Family Therapists

Specialities include: Couples Counseling, Sex Therapy, Affair Work, Self-Esteem Work
Other Areas of Expertise: Spirituality, Anxiety, Depression, Parenting Concerns, Relational and Vocational Issues.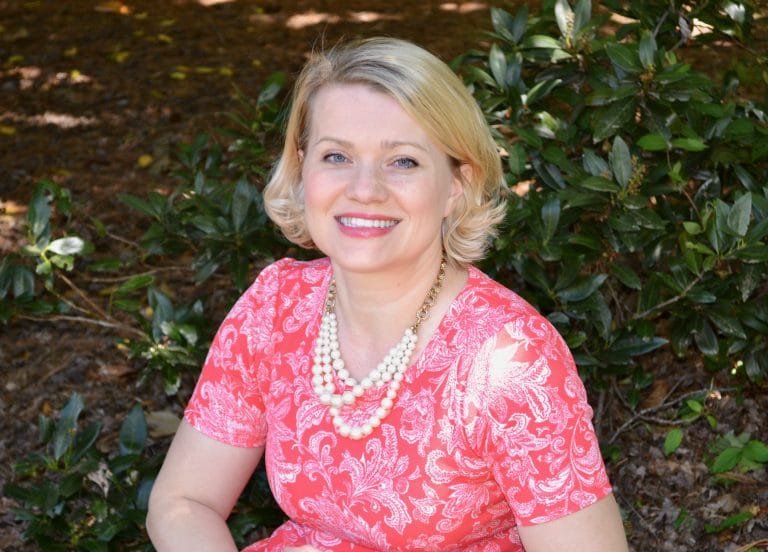 Lana holds a Bachelor of Science from Berry College, a Master of Science in Marital and Family Therapy from Fuller Theological Seminary and a Master of Arts in Theology from Fuller Theological Seminary. She is a certified Strong Marriages Successful Ministries group facilitator and therapist. As a Sex Therapist, Lana has received post graduate training from the Crucible Institute in Colorado in treating sexual dysfunction and marital affairs. She is a clinical fellow with the American Association of Marital and Family Therapists.
For over 10 years Lana worked in the corporate setting as a consultant and is experienced in working with global organizations and clients.  After leaving the corporate world to hone in on her calling to reach marriages and serve as an instrument of transformation for churches and organizations, she founded a counseling center in Marietta, GA where she works with individuals, couples and families. Additionally, Lana teaches and consults church and community leaders on topics such as spirituality and community, parish relationships, and marriage. She has spoken on topics relating to marriage, sexuality and relationships.
One of the most rewarding feelings for Lana is witnessing couples experience profound change in themselves and in their relationship and watching them flourish in their personal and professional lives. Lana is committed to providing the best possible care for her clients by staying up to date on the latest research in the field and continuing education requirements. In her free time, Lana loves spending time with her husband and two children. She enjoys cooking, hiking, playing boardgames and taking time for a little pampering via a massage and a good pedicure. Lana is fluent in Russian and Ukrainian and is able to provide services in these languages to both couples and individuals.
Clinical Focus
As a Licensed Marriage and Family Therapist, Lana is uniquely trained to treat people within the context of their relationships. During therapy she works with couples and individuals to help them cultivate a sense of purpose, heal from their painful past, and become more present with themselves, their loved ones and their communities. She believes in whole-person healing and thriving. This includes, the mind, body and spirit; as well as the couple, the parent-child dyad, the family, and the community. Lana's specialty is couples work and sex therapy. Lana is intentional about integrating psychology with spirituality.  Integrating her spirituality and faith into treatment, as appropriate, Lana works with couples on the brink of divorce as well as with couples who are wishing to move their relationship toward deeper intimacy. Lana is often asked to work with couples who are wrestling with questions of gender roles and spirituality, sex and spirituality, and sexual and emotional intimacy. She has treated couples for a variety of concerns including sexual difficulties, affair recovery, perpetual conflictual interaction, parenting concerns, emotional intimacy, barriers to healthy communication and life-work balance. Additionally, Lana works with individuals to help them improve their self-image, and get in touch with their unique purpose and calling.
Training and Teaching
As a speaker and teacher, Lana is passionate about community transformation. She counsels, teaches, consults, and speaks in order to bring healing and thriving to couples' relationships and church communities. Lana has been a speaker and natural teacher since early in her life. She has worked and volunteered at numerous churches and has supported church leaders as well as laymen in navigating their spiritual and vocational callings. She has presented at various seminars, church and community organizations and is easily able to engage her audience with her warm and practical style. For more information on Lana's teaching and training services click here.
Fee & Insurance Information
Lana's fee is $130 for individual sessions which are typically 50 minutes in length, and $185 for couples sessions which are 80 minutes in length.
Lana does not directly participate with any insurance network. However, she is able to provide you with all the necessary paperwork to be submitted to your insurance company for reimbursement.
Are you an existing client? Follow this link to schedule your next appointment directly through Lana's scheduling service.
Are you a new client? Follow the link below to request an appointment or call Lana directly at 770.316.0813.
"May your choices reflect your hopes not your fears."